Singapore's Copyright Act Is Set To Be Overhauled (Part 2)
|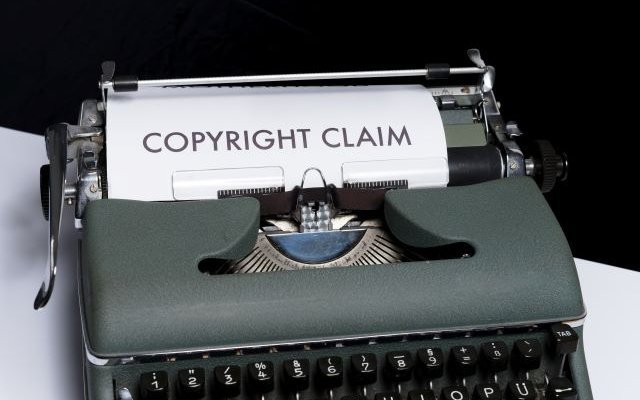 Singapore's current Copyright Act is set to be overhauled with sweeping changes expected to come into effect in November 2021. With the changes, rights-owners and users can expect new and enhanced rights.
This article is the second of a series of 2 articles. In this second part, we share the 4 main changes that will benefit users either through the introduction of new rights or the enhancement of existing rights.
Below is a summary of the 4 anticipated main changes for users.
1. Permitted Uses – Additional Exceptions and Changes to Existing Exceptions
a) In the new Copyright Act, more exceptions to Copyright infringement will be introduced. These new exceptions along with the subsisting ones will collectively be known as "Permitted Uses". The additional permitted uses are:
computational data analysis;
educational use;
preservation purposes in galleries, libraries, archives, and museums; and
dissemination of information by the government to the public.
b) Computational data analysis
Currently, a user who plans to conduct such an analysis would need to obtain permission from each and every Copyright owner of the content used. When the new Copyright Act comes into play, the user need not do so and can freely extract or copy data as long as they are lawfully accessed and are done for the purposes of computational data analysis. It has been stated that computational data analysis includes text and data mining, sentiment analysis and training machine learning but a clear definition has not been provided, as of yet.
c) Educational use
Accessing online materials for educational use by non-profit schools is an additional exception which is to be introduced. This new exception allows students and educators to copy and/or use online materials (photos, videos, documents etc.) for educational purpose, provided that proper acknowledgement of the sources is provided. This exception is timely especially with home-based learning becoming a norm in Singapore.
d) Preservation purposes in galleries, libraries, archives, and museums
This additional permitted use facilitates the works of galleries, libraries, archives, and museums. Currently, there is no provision or exception provided to protect these cultural heritage institutions from Copyright infringement claims when Copyright works are copied for activities such as preservation, cataloguing and internal-record keeping of the works. With the new Copyright Act, cultural heritage institutions can rely on this permitted use when they are undertaking the above mentioned activities which ultimately benefits society by enhancing and showcasing a variety of work to the public.
e) Dissemination of information by the government to the public
Under the current Copyright Act, content or information disseminated from the government are protected by Copyright and this would in turn make it more difficult for this information to be shared (without committing Copyright infringement). The new Copyright Act remedies this by providing this permitted use, where users can freely copy and share information which have been published for public interest reasons.
2. Changes to Existing Exceptions
a) Increasing accessibility to works for people with print disabilities
Currently, an organisation looking to make works accessible for these people (by converting them into Braille or audio recording) would have to pay the Copyright owner(s) of the works licensing fees.In the new Copyright Act, these organisations would not need to do so, but it must be ensured that the work is not already available in the desired format. The purpose of the above, is to ensure that persons with print disabilities do not suffer from double payment as they would have already purchased a copy of the work to aid in the conversion of them into the desired format.
3. Fair-use – Change in Terminology and Enhancement of the Exception
a) This is a modification of the existing fair dealing exception. The first of these changes is that the terminology "fair dealing" would be modified to "fair-use". This is due to "fair use" being a more widely understood and recognised term.
b) Currently, there are 5 factors taken into consideration when determining whether the use of a Copyrighted work constitutes "fair dealing". The five factors are:
purpose and character of the dealing (whether it is for a commercial purpose);
the nature of the work or adaptation;
the amount and substantiality of the part copied taken in relation to the whole work or adaptation;
the effect of the dealing upon the potential market for the work or adaptation; and
the possibility of obtaining the work or adaptation within a reasonable time at an ordinary commercial price.
The last factor mentioned above would not need to be proven anymore under the new fair use provision.
c) With this change, "fair use" becomes a "general permitted use" which then could apply to more circumstances and situations than the "specific permitted uses" mentioned in Paragraph 1.
4. Expiration Date of Copyright Protection for Unpublished Works
a) Presently, the expiration date of Copyright protection is only calculated after a work is published. For example, if an author publishes a book, Copyright protection starts from the date of publication and expires 70 years after the death of the author. As long as the work is not published, the work enjoys protection in perpetuity.
b) With the new Copyright Act, regardless of whether the work is published or unpublished, the protection period is the same. Referring back to the example, this means that even if the author had not published the book, Copyright protection would expire 70 years after the death of the author.
c) This change allows more works to be available for use to the public, supporting the creation of adaptations and new works.
5. Non-Exclusion by Contract
The new act provides that specific permitted uses cannot be restricted or excluded by contract (such as use for computational data analysis) so that the purpose of permitted uses is not defeated.
6. New class licensing scheme for Collective Management Organisations ("CMOs")
As of now, there has been no government authority or body regulating CMOs to safeguard the interests of users and creators. This new class licensing scheme would solve this problem as it would allow Intellectual Property Office of Singapore (IPOS) to regulate CMOs and ensure standard levels of transparency and accountability. It would be an offence for a CMO to carry on its activities without a licence and penalties will be imposed if CMOS do not abide by the terms and conditions of the licensing scheme.