Singapore Trade Marks - Louis Vuitton Malletier v Human Horizons Holding (Shanghai) Co., Ltd. [2021] SGIPOS 13
|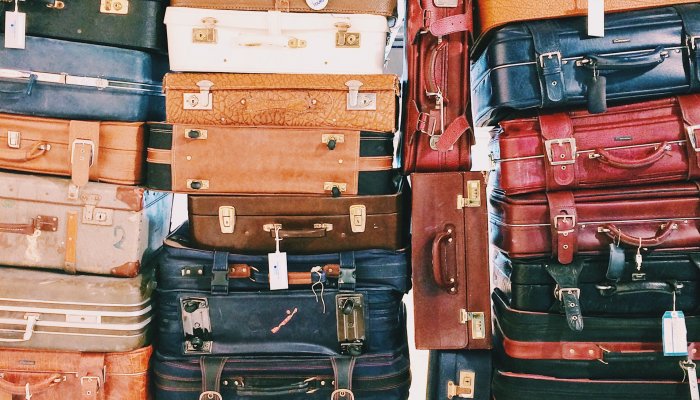 Tribunal/Court:
IPOS
Type:
Opposition
Applicant's Mark ("Application Mark"):
Singapore Trade Mark Application No. 40201821074P-02 for "

" in the following classes:
Class 18 [Leather laces; Walking sticks; Backpacks; Travelling trunks; Key cases; wallets incorporating card holders; Umbrellas; Luggage tags; Tool bags, empty; Leather, unworked or semi-worked]; and
Class 25 [Clothing; Headgear for wear; Gloves [clothing]; Sashes for wear; Scarfs; Girdles; Footwear; Hosiery; Neckties; Masquerade costumes.]
Opponent's Registered Mark ("Opposition Mark"):
Singapore Trade Mark No. 40201616906T for "

" in the following class:
Class 18 [Luggage; straps for luggage; straps for handbags; vanity cases, not fitted; leather cases; key cases of leather and skins; trunks and suitcases; small clutches [handbags]; pouches of leather; credit card holders [wallets]; business card holders; wallets; saddle bags adapted for use with briefcases; bags; rucksacks; handbags; wheeled bags; travelling bags; bags for sport; garment bags for travel; briefcases; travelling sets [leatherware]
Procedural History:
This trade mark opposition was commenced by Louis Vuitton Malletier, owner of the registered "

" trade mark above in Class 18 for luggage against Human Horizons Holding (Shanghai) Co. Ltd's application to register "

" in Class 18 and 25.
Claim(s)/Issue(s):
The Application Mark is similar to the Opponent's Mark;
The Opponent's Mark is well-known; and
The Application Mark was passing off as the Opponent.
Decision:
Opposition succeeded. Application Mark was refused and will not proceed to registration. Opponent is entitled to 90% of costs to be taxed, if not agreed.
1. When observed in their totality, the Registrar has concluded that the Opponent's Mark is similar as compared to the Applicant's Mark. Overall, the Registrar has found that the Application Mark and Opponent's Marks to be:
Visually dissimilar;
Aurally similar; and
Conceptually similar.
The Registrar has also found reasonable likelihood that consumers may incorrectly perceive the competing marks as originating from the same business or sources that are linked or associated commercially.
2. The Opponent has succeeded on the grounds of passing off as the following elements have been established:
Opponent has established element of goodwill in Singapore;
As there is a likelihood of confusion due to the similarity of the competing marks, the use of the Application Mark would constitute an actionable misrepresentation; and
Use of the Application Mark would foreseeably cause damage by (i) blurring; (ii) restricting Opponent's expansion; and (iii) tarnishment.
3. The Opponent has also partially succeeded in proving that its mark is well-known. The Registrar has found that the Opponent's Mark is well-known to the relevant sector of the public but not to the public at large.